Veranda Love: Testimonials from Couples We'd Served
Lauren + Dan, July
The wedding turned out to be more perfect than I could have imagined. Everyone loved the Veranda's atmosphere and Danielle's services were a great help on the big day. All of the staff were very helpful and easy to work with. I couldn't have planned a better wedding day!
Stacy + Ryan, Sept
The Veranda is such a beautiful venue for a wedding! I love how it looks classy and natural at the same time. Also, the views of the fountain, garden and Lake Michigan are like no other venue that we looked at. Kristin & Danielle were so helpful with tips, planning timelines, advice and always followed up quickly with my questions. It made my planning process a lot less stressful. They were also both very professional and I honestly did not worry about details not going as planned on the day of our wedding. Everything went perfectly! I would recommend The Veranda to any engaged couple.
Rebecca + Peter, October
I wouldn't have wanted to have my wedding anywhere else! From day 1, I was treated wonderfully and made to feel extremely special. Danielle was an absolute JOY to work with. The entire staff is extremely professional and definitely made the entire process as easy as a bride-to-be could wish for! The Bridal Suite is unrivaled. The only complaint that I would have is that the day went too fast, and that I want to do it all over again!
Tracy + John, October
The Veranda is not only a beautiful location, but you can't beat the view of having the sun come down while you are cutting your cake or having your first dance with your new spouse. We loved interacting with the elderly that live in the Whitcomb! It is the perfect combination for a warm, romantic, inviting wedding…which is what we were looking for. Every single one our guests told us how much they loved the venue. I only wish I could get married again and again to keep reliving that wonderful day in the beginning of our lives. It was amazing!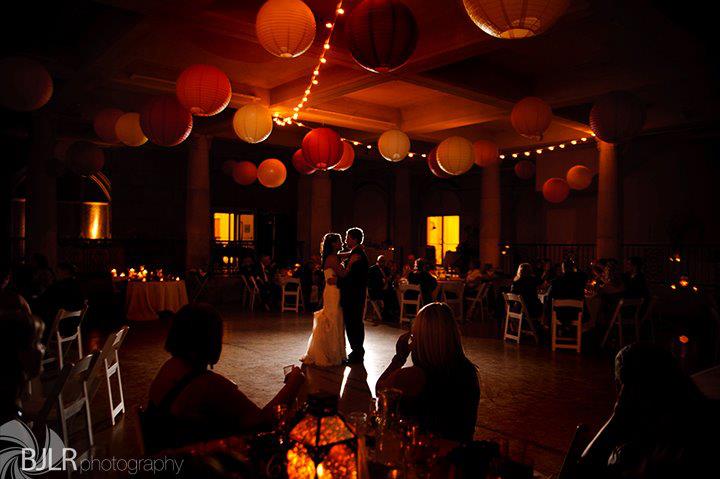 Kristen + Joseph, September
I enjoyed the correspondence during the planning process with the emails. I also liked that whenever I had a question, Kristin responded to emails promptly. Our guests were extremely impressed with the venue. Everyone loved the garden area and the views. We thought the food was great and the bartenders were awesome!
Maria + Adam, July
Having our wedding reception at the Veranda was an amazing experience! We wanted a way to show off the beautiful scenery of our town, and there was no better place to look! We even got a beautiful sunset that looked great in our pictures.

All of the staff were so very helpful in planning our event, especially our event captains, Kristin Cornell and Judy Benjamin. They made everything as easy as possible and helped us plan a great day! Thank you!!
Lisa + Sam, July
Our experience working with the Veranda and CK Catering staff was nothing short of exceptional. Everyone was very helpful, always being available to answer any questions that we had and in many cases, thinking of little details or suggestions to make the day run smoother before we could think of them ourselves. I would absolutely recommend the Veranda to family and friends that are looking for a great venue with amazing views and exceptional service.
Caitlin + Shane, June
Couldn't be any happier with the way our wedding reception turned out!! I admittedly am slightly OCD and was worried things wouldn't be exactly as planned, but Judy was very attentive when it came to every detail and it was PERFECT!! Judy is amazing at her job and the Veranda is lucky to have her

I have heard amazing things about the food, so please tell Bob and CK Catering how wonderful they are. I also was very happy with how the Veranda worked with my other vendors. I saw that even my draping and lighting were up the night before, which helped calm some nerves on my part for how it would all come together. Overall, FANTASTIC place to have a wedding reception!! The compliments keep flowing in and I would definitely recommend it to anyone who asks me where to have a reception. Thanks again for your amazing work!!
Mariam + Alan, June
Not only is the veranda a beautiful location for a wedding, but the staff was amazing with the preparation and organization of the day. The event captains helped coordinate each detail and ensure everything ran as smoothly as possible, which was greatly appreciated! The catering and beverage service was a great value and the staff courteous and professional. From start to finish the veranda and staff did a fabulous job!
Rebecca + Kyle, August
The Veranda was absolutely the most beautiful venue we could have possibly chosen. The food was delicious and the day went smoothly. I can't even count how many comments we received sharing that our wedding was one of the most beautiful they had ever attended!

Stacy + Randy, September
The amazing view of the lake and the exceptional service of Veranda was great! Being and out of town bride, it was really great to have a flexible and helpful venue! It was a night Randy and I, along with my friends and family will remember forever! Thank you from the bottom of our hearts!
Becky + Fuad, July
The location of The Veranda is what drew us there. It's open, yet sheltered and you cannot get a better view of the sunset! When we booked, I had no idea the the experience would be so simple as far as coordinating catering, bartending, the purchase of alcohol, etc…Honestly, I couldn't be more pleased with the results!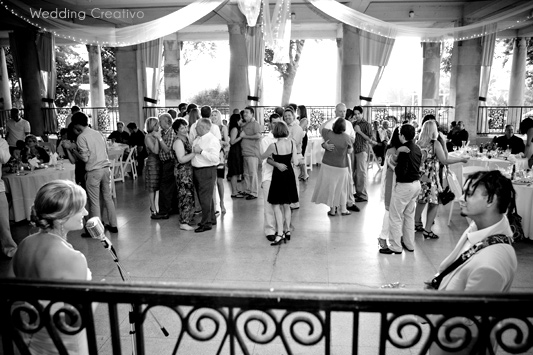 Danielle was simply awesome in every aspect of communication and general helpfulness. She responded to our phone calls and emails almost immediately. The layout and location is unique and made for an awesome wedding. We had a great time and all of our guests complemented the wedding in a very sincere fashion. Thank you, Veranda.