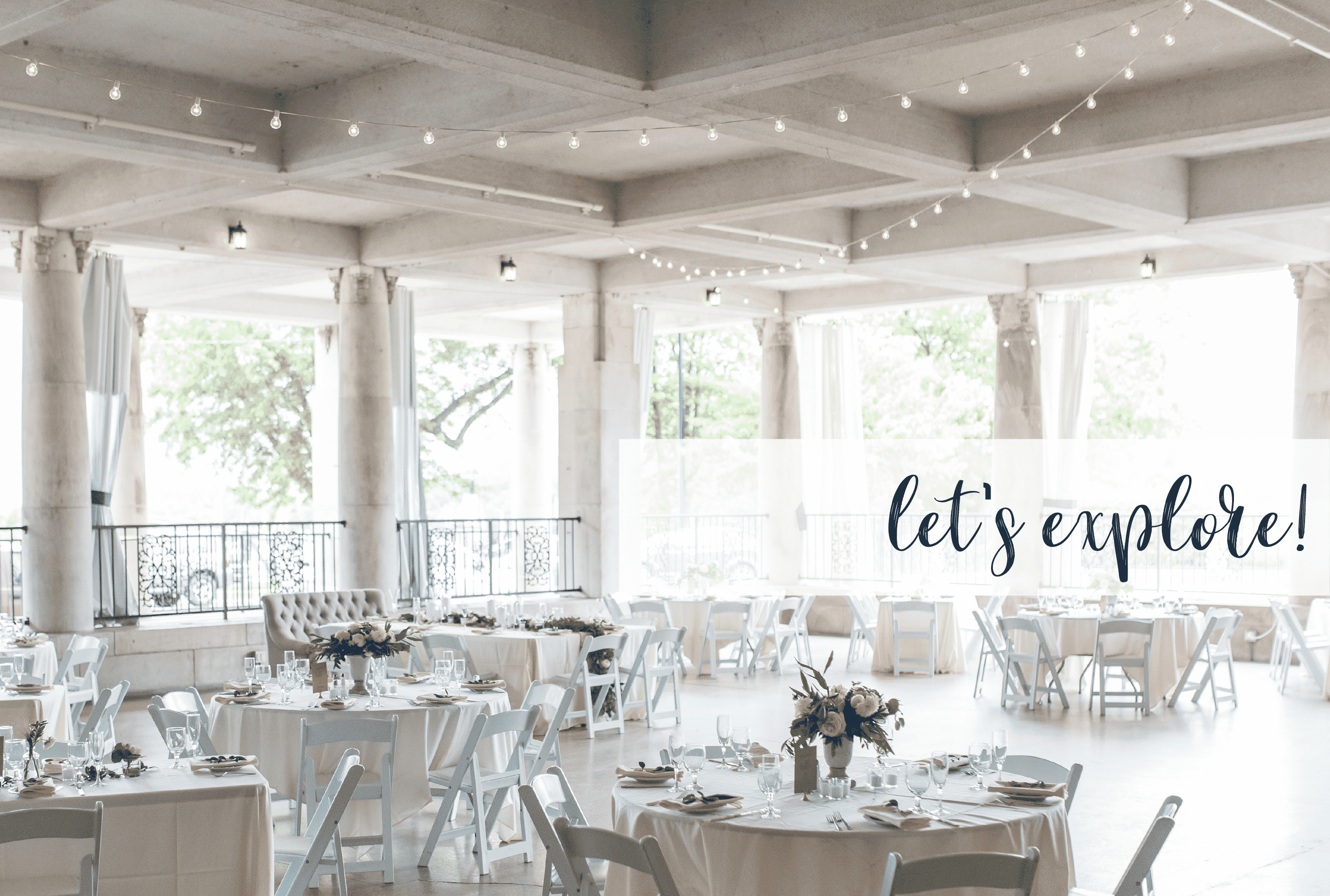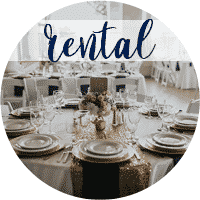 LET'S BEGIN
The Veranda is more than just a wedding venue. Sure, we have beautiful scenery, work with great vendors, and know how to throw a party – but is this your wedding venue? Let's check out the details of what sets us apart and see if we could be your next amazing choice in partners!
STEP 1: LOCATION
The first step in finding your ideal wedding venue is to find the right location. The Veranda is right downtown in the most amazing small beach town – St. Joseph, Michigan. We are only 90 miles from Chicago and pretty close to being in the middle of some other big cities like Detroit, Grand Rapids, and even northern Indiana. Plus, being being located downtown means hotels, restaurants, shops, beaches, etc. are all within walking distance. And of course, there's that whole Lake Michigan attraction! First dances are even more romantic with a sunset backdrop.
Intriguing? Then on to Step 2!
STEP 2: CEREMONY
So now we know our fabulous little corner of Michigan is right for you, let's talk about the biggest pieces. The first of these is your ceremony. When choosing your wedding venue ceremony options are key. The Veranda offers two onsite ceremony options. The professionally landscaped garden can accommodate up to 120 guests while our Rooftop space holds up to 250 guests. Both locations offer that stellar lake view. And if you were looking for a space that didn't quite mesh with what we offer onsite, fear not! There are churches, gardens, pavilions, and of course the beach right nearby.
Still Interested? On to Step 3!
STEP 3: RECEPTION
We got you married! Now what? The reception space at The Veranda is the ideal wedding venue to create your vision. Yes, we'll help you through it all but the historic stone architecture and minimalistic style give you a blank slate so you can design a day that incorporates your style and personality. We will cover the basics – the necessities for a reception up to 250 guests and then we'll get creative! You get the chance to design your outdoor wedding venue and relax in the comfort of knowing the weather won't ruin your day regardless of what Michigan brings us.
Seems like it might be a good fit? Let's explore catering!
CK CATERING
CK Catering is the exclusive caterer for all events at The Veranda. And there's a reason why this wedding venue works only with this partner – they make us look good and keep you happy. CK Catering has been around for decades yet always puts a fresh and creative take on the traditional wedding catering. Their attention to detail and their flexibility in customizing menus means your guests will get a truly unique experience at your wedding – great food.
Shall we talk menu?
MENUS
Put very simply – CK will customize your menu if that's what you are looking for. However, they do have lots of samples to look over to get you started. Meals can be served buffet style, family style, plated, or with creative food stations. Food stations are a great way to get guests up and mingling in your wedding venue! All CK packages are priced per guest and include appetizers, the full meal, linens, china, flatware, professional wait staff, etc. And of course they have tons of ideas for even more fun guest experiences like late night snacks or ice cream bars!
Feeling hungry? Get the scoop on tastings!
TASTINGS
We all know catering tastings are one of the best parts of choosing your wedding venue. CK offers a couple different ways to make sure you get your fill. You can attend a Group Tasting which are held quarterly in all different fun locations. Group Tastings are a great first exposure to what they have to offer. The options available for you to try are immense – so come hungry! If the Group Tastings don't fit your schedule or you have some dietary restrictions, you can always set up a private tasting as well. Group Tasting dates are posted on their website once scheduled!
We've talked venue, we've talked food, let's drink!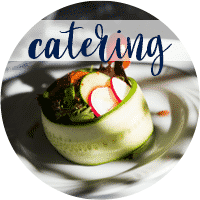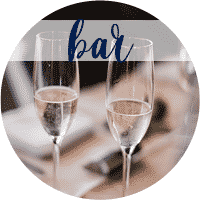 HOSTED BAR SERVICE
We love to do things a little differently around here! Hosted Bar Service is a bit unusual but really gives you the flexibility and cost savings many wedding venues don't offer in their bar packages. Hosted Bar Service is priced per guest and covers the entire duration of your event. Simply put – you bring in the alcohol, we do the rest.
But let's get specific….
HOW IT WORKS
Here is the nitty-gritty of how the service works:
You speak with the talented and professional staff of our bartending partner, Beverage Specialists.
Together you design your ideal bar menu.
You purchase all the alcohol. It certainly can be purchased anywhere but we highly recommend our friends at Beverage Specialists (they make it so easy for you!).
You bring the alcohol in.
We provide all the "extras" – mixers, sodas, glassware, ice, garnishes, etc.
The awesome bartenders make sure your guests have a great time.
Simple and cost effective!
CUSTOMIZE
Have some creative ideas for your bar? We're the wedding venue that helps you bring them to life. With options to customize your bar service guests can experience Welcome Drinks, Specialty Bars, Champagne Toasts, and so much more.
If you like what you've seen so far and think The Veranda might be the right choice for your wedding venue – let's chat!