First rule of writing: write about what you know. We, at The Veranda, know wedding receptions. We have seen intimate gatherings with casual beach themes and we've seen formal affairs decked out in black and white. And certainly everything in between. So when looking back on the multitude of weddings we've helped to host or looking forward to this (super-exciting) upcoming wedding season, what makes a wedding stand out? In some of the major wedding reception categories here is what we know!
Venues
Don't go with the standard banquet hall if you really want to set your wedding apart. Bias aside, we love what southwest Michigan has to offer couples looking for something different. Of course we love our own Lake Michigan venue with all its vintage charm – but this little section of coastline also offers the rustic appeal of a barn wedding or the country chic feel an apple orchard can bring. So when first beginning to plan, if you are looking for a way to make your wedding stand out, do your research and check out smaller towns and communities that could offer a wide variety of unique wedding venues.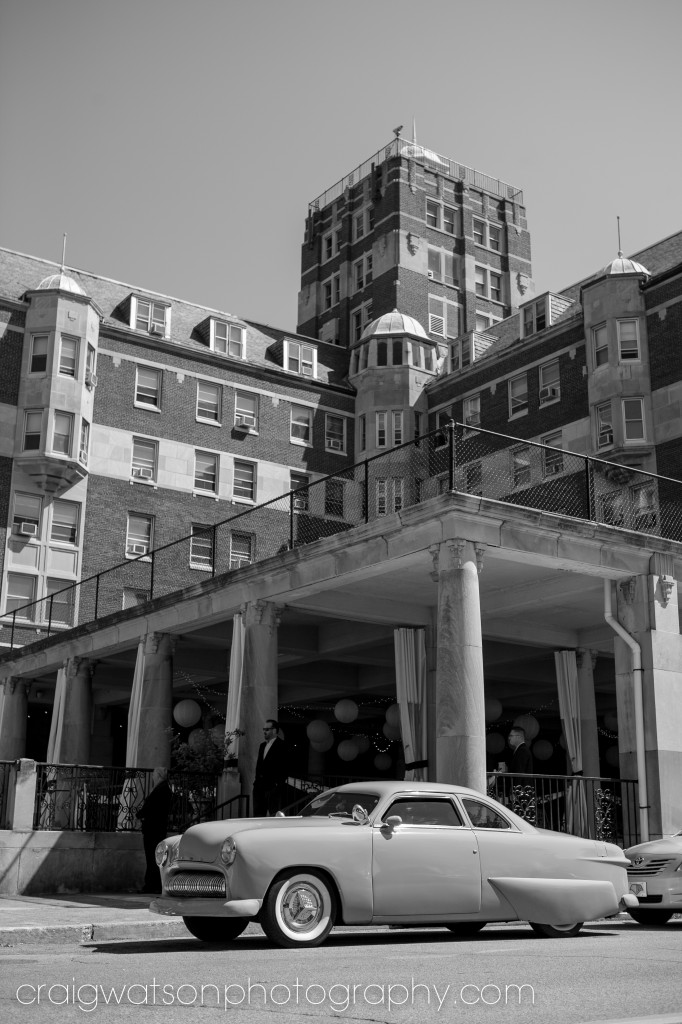 Bar
We saw this from a lovely couple last year and I still can't stop talking about it; bride & groom bar tending! In lieu of a dollar dance the bride and groom jumped behind the bar and served drinks for tips! There are so many ways to incorporate signature drinks, local brews, house specialties, etc. I thought this was a great way to bring attention to the bar that didn't cost the couple any more money. And it looks like they might have enjoyed themselves in the process!
Food
We LOVE when couples get creative with not only their menus but their style of food service as well. One of our favorite new trends: unique food stations! Lobster topped mac n'cheese in martini glasses, gazpacho shooters, retro-style fish and chips? Yes, we've seen them all and believe me, this definitely gets your guests talking. Add in a hometown specialty (like St. Joseph's beloved hot dog cart) for a late night snack and you absolutely can't go wrong!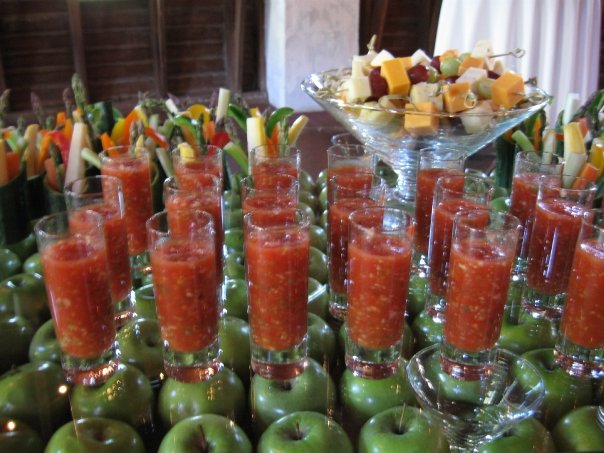 Music
This seems to be more of a 2013 wedding trend so we are looking forward to all the weddings this coming year who are planning more entertainment into their evening. Instead of just a band or DJ, couples are hiring entertainers like dueling pianos or karaoke DJ's. What an awesome way to bring your guests in on more of the action! Can't wait to bring you the photo's from this years specialty entertainers!
So, there we have it – just a few ideas that really stick with people and will be the perfect way to keep guests talking about your wedding long after its over!
& Remember, Have fun Planning!
-kristin ♥