Are you looking for a fun and unique way to travel from point A to point B on your wedding day? Arriving in style is a great way to impress your guests while making a big statement. The Veranda @ The Whitcomb is a unique venue that offers a unique transportation option for your wedding day. If you want to avoid the typical limo transpiration option, try a trolley instead! A trolley is a unique alternative that will have your guests in awe.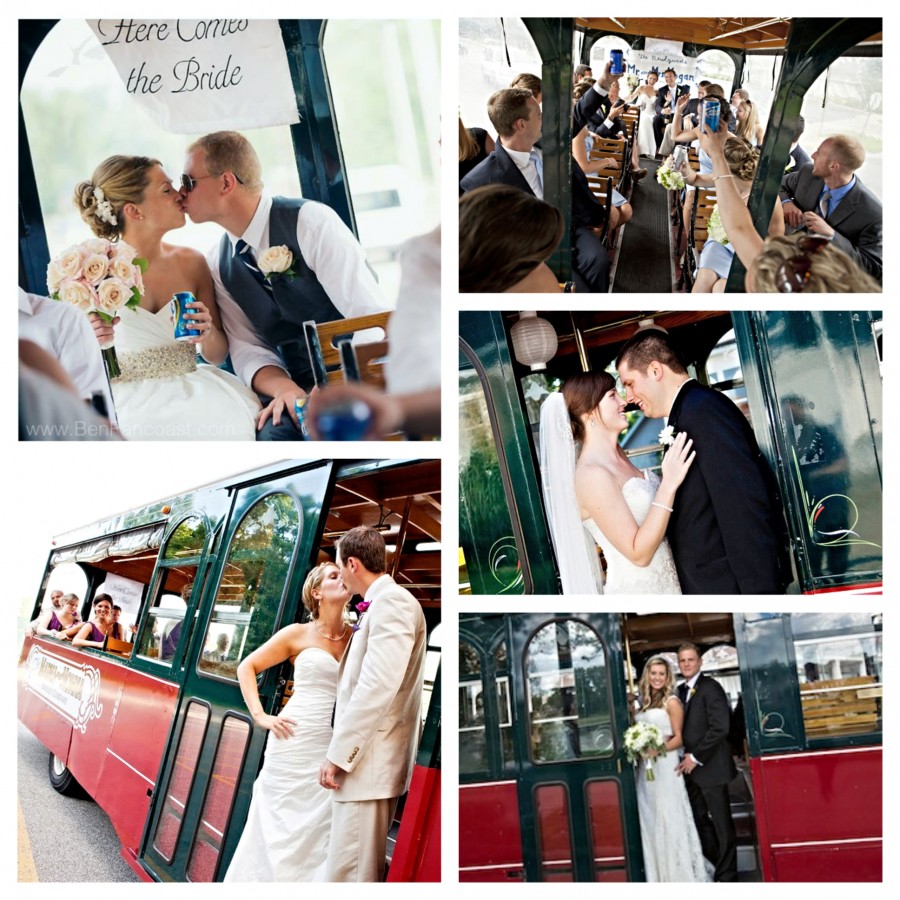 Your wedding day is one of the most memorable days of your life. Make your wedding day even more memorable by using a trolley as your wedding day transportation. A trolley is an elegant and unique way to travel. Using unique transportation can be creative and add decoration to your wedding pictures and theme.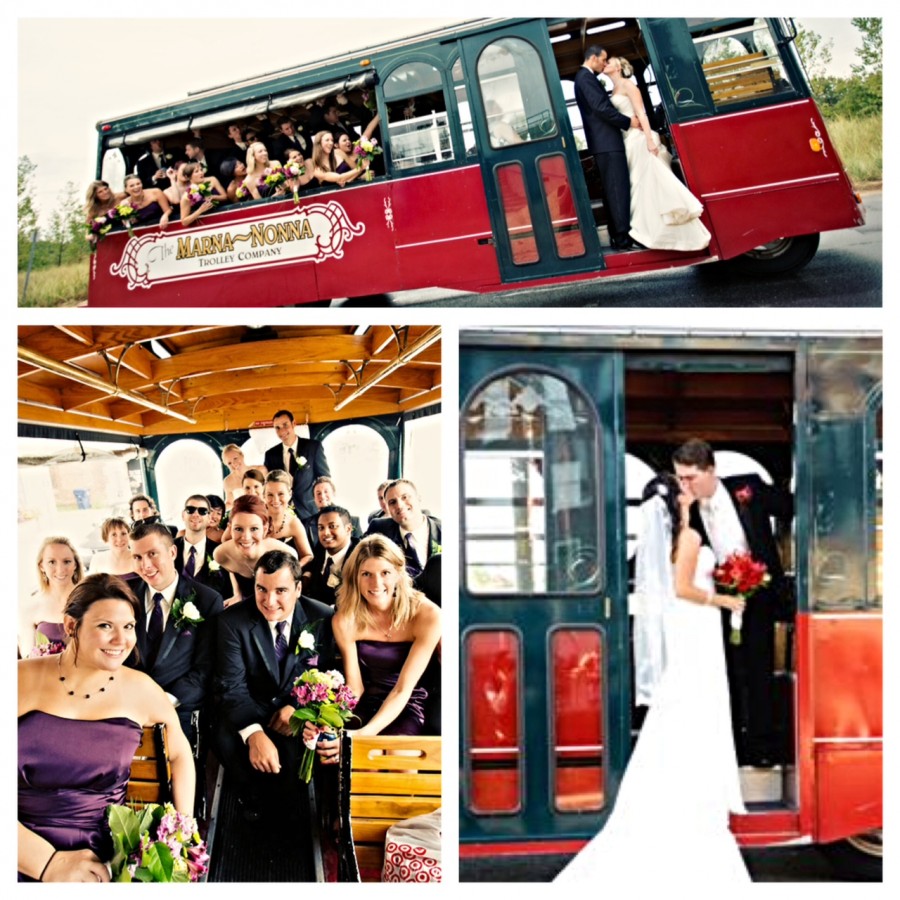 Your wedding day transportation can be a hassle when you have a large guest list. Free yourself of the hassle and consider Sunset Coast Trolley Company! The trolley is Southwest Michigan's newest transportation and wedding transportation company.
Sunset Coast Trolley Company provides a completely unique, elegant and memorable way to travel for your wedding or special event. The 34-passanger trolley is a safe and stress free transportation option. Ride in style with Sunset Coast Trolley Company!
The trolley is a festive way to travel around town. Your guests may not be familiar with the area. What better way to show your guests around and travel from point A to point B than in a Sunset Coast trolley?
For more information about the trolley and how to book transportation for your wedding, visit their Website or like them on Facebook!
Morgan