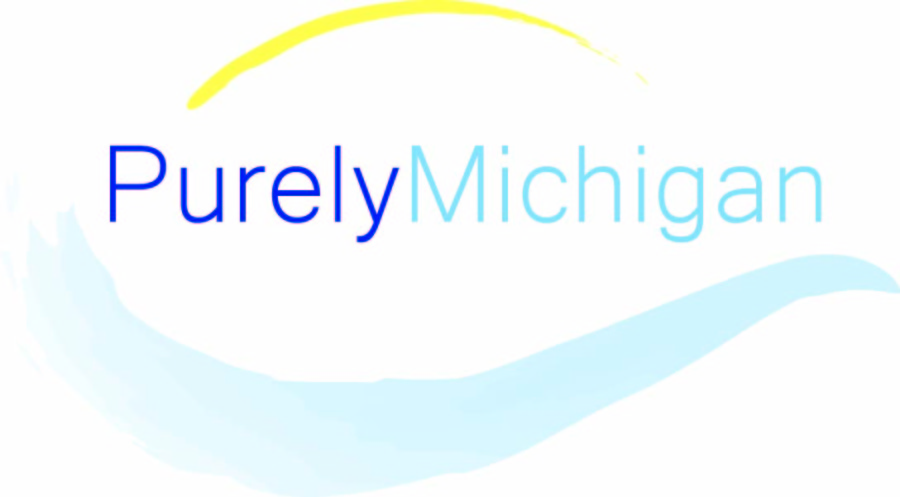 St. Joseph, Michigan is a quaint town surrounded by sandy beaches on Lake Michigan. St. Joseph takes pride of being a part of the 'Mitten State.' To help capture the state we are so happy to be a part of, a downtown St. Joseph store, Purely Michigan, carries several Michigan themed items. Help your guests get a sense of the area by stopping by and grabbing your wedding favors at Purely Michigan.
Here are a few words from Lynne Christiano, owner of Purely Michigan:
Special Treats for Your Special Day
Purely Michigan would love to be invited to your wedding!  You don't need to add us to your guest list, but what you do need to add is one or two of the delicious treats we carry for the guests that will be helping you celebrate your special day.
We offer a wonderful variety of party favors from the many flavors of Kalamazoo Kettlecorn,  to American Gourmet pretzels, Maple Coated Nuts from Jack & Jill's Maple Hill Farm, Chocolate Covered Mints from Hanover's of St. Johns, Trail Mixes, Granolas, chocolates from DW Hammond Chocolates & Fudge and the list goes on and on!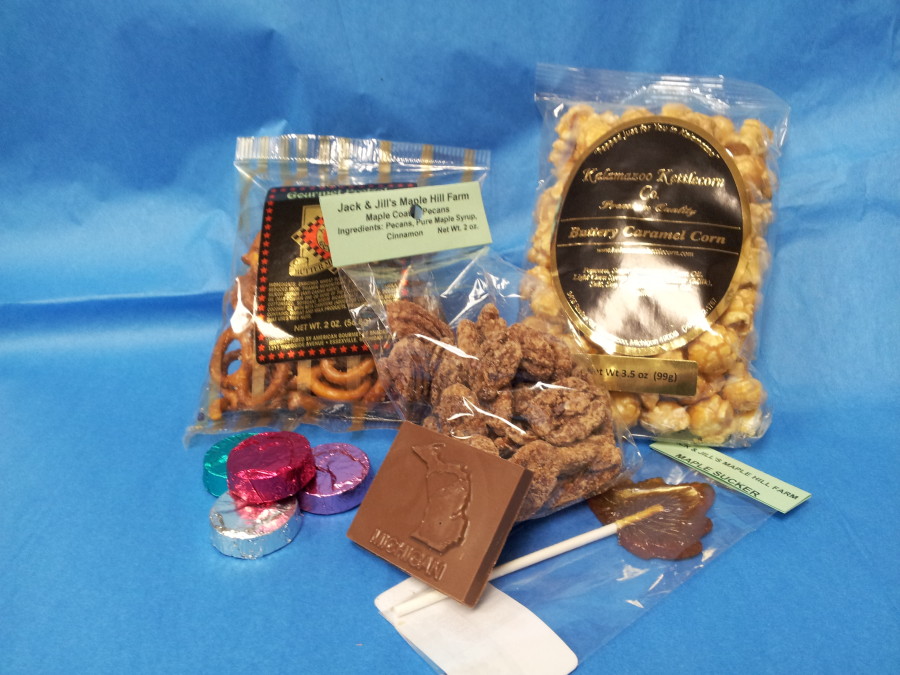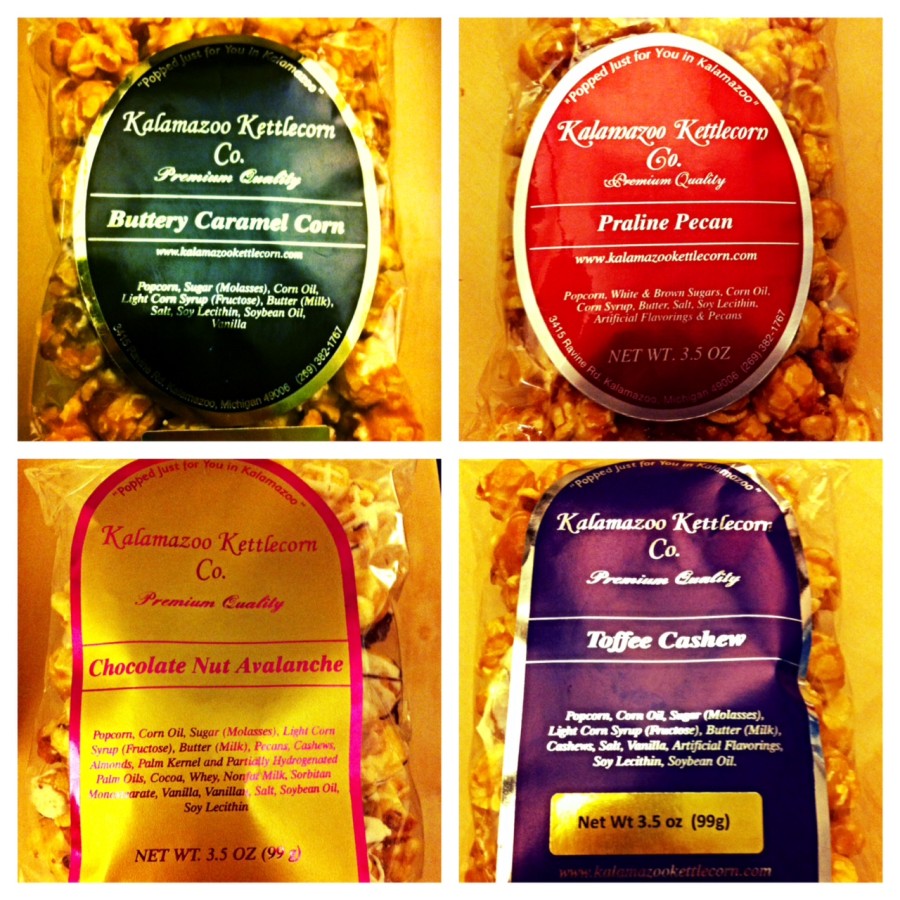 Make every guest happy with several flavors of kettle corn.
The flavors listed above include Buttery Caramel Corn, Praline Pecan, Chocolate Nut Avalanche and Toffee Cashew.
Please add "visit Purely Michigan for a taste test of treats" to your To Do List. We look forward to meeting you and helping you make your special day one your guests will remember!
Purely Michigan, 406 State Street, Downtown St. Joseph, 269-983-3300, www.purelymi.com, or visit us on Facebook – Where You Come To Experience What Michigan Has To Offer!
Let Purely Michigan show you what the Mitten State is all about.
Enjoy!
Morgan