Planning a wedding can be stressful enough. Add in the details for planning a full wedding weekend, and it can quickly become too much to handle. But fear not! If you stick to a few basic principles  you'll find that planning weekend-long festivities for you and your guests is well worth the time investment!
First, and most importantly, location is everything! If you want to treat your out-of-town guests to a one of a kind experience, you need to remember that choosing a wedding venue in the middle of nowhere probably won't make things easy for you. I know we continually brag on all that St. Joseph has to offer, but there is a reason behind the bravado. This lovely lakeside town offers so much to those wishing to spend a full weekend here. Choose your venue location wisely and the rest of the planning will be a breeze!
Secondly, it's important to make your guests feel welcome. Do something little at their hotel prior to their arrival to let them know you are thinking of them. A gift basket of some of the local favorites is an easy way to introduce guests to what the locale has to offer. You may also want to give guests a list of things to do. Of course you will have some planned activities but let out-of-townees explore a bit on their own. For all that a weekend in southwest Michigan can offer we suggest visiting bluestarhighway.com for event listings, restaurant reviews, etc.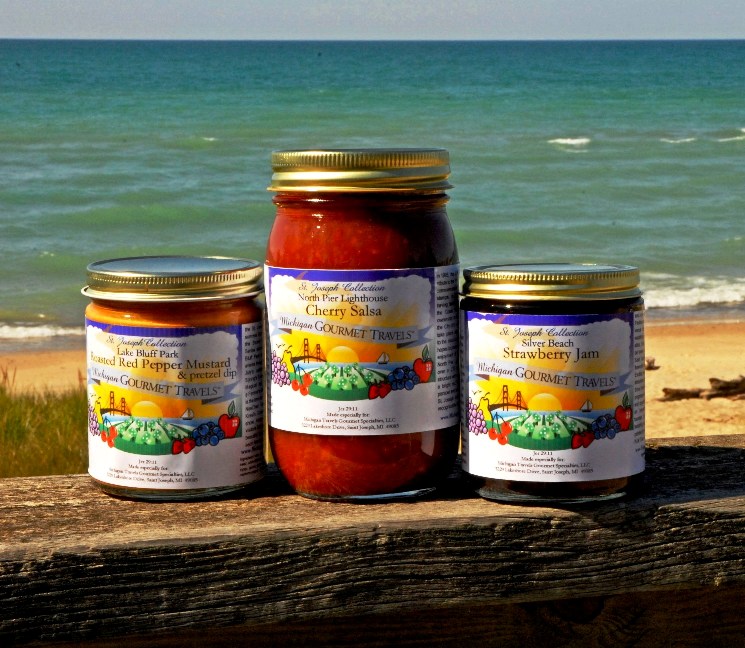 Another key to a successful wedding weekend; do your best to make guests feel comfortable with each other. You know how comics will often have an opening act to get the crowd happy and in the mood to laugh? Consider doing the same for your guests. Plan something the night before the wedding that will help people get to know each other and get primed to party. A casual rehearsal dinner with a bonding activity like karaoke or a "bride & groom trivia" might do the trick.
Possibly the most important, but often overlooked tip, help guests party safely. Arrange transportation ahead of time and give your guests a full itinerary of activities including pick up and drop off points and times. Knowing drinking and driving won't be a concern will not only let your guests enjoy themselves more but will give you the added benefit of not having to deal with this situation as it crops up. Perhaps a vehicle that allows an on-board party option will keep guests in the mood to celebrate.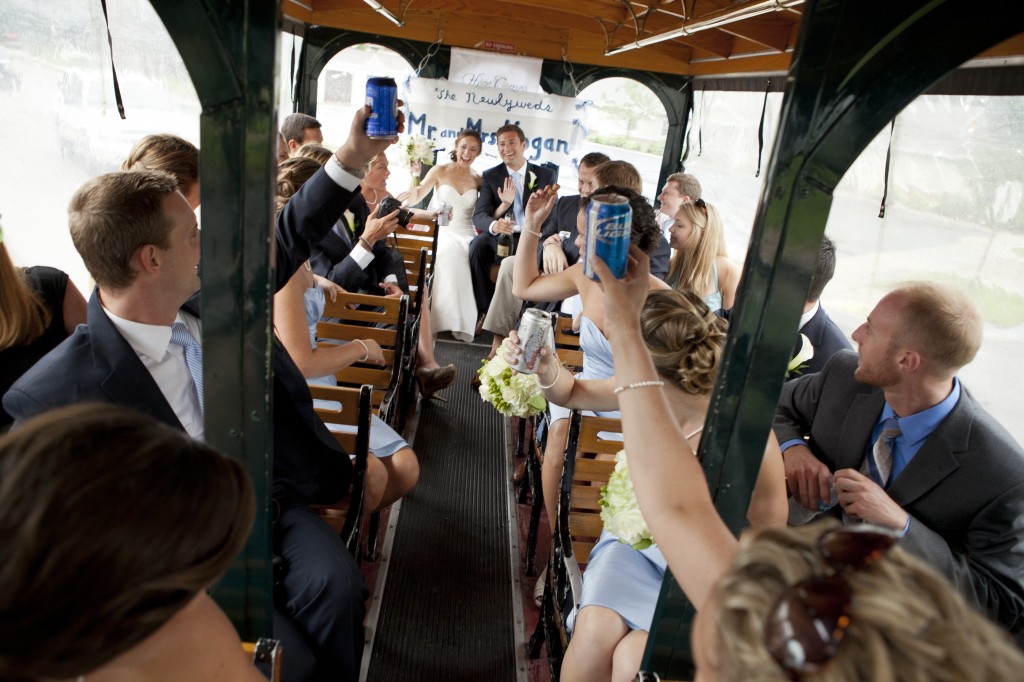 And finally, show your appreciation to your guests for making the extra effort to be with you. Arrange a day-after brunch that is flexible enough for your guests to attend at their convenience. Some may be leaving early, others might need some time to fend off the previous night before getting a glimpse of sunlight, so an open house might be the easiest way to accommodate all.
And if you happen to get married on a Friday, consider a wine tour or brewery tour on Saturday for guests that truly want to make a mini-vacation out of your wedding weekend.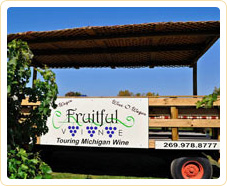 A great way to find out about special events and festivals in Southwest Michigan is BlueStarHighway.com.  They highlight events, dining, entertainment, tourism fun, and more.
Southwest Michigan is really an ideal location for making a go of the successful wedding weekend and we have so many ideas we can share! So if you are planning, and need specific tips on all St. Joseph and the surrounding area has to offer please don't hesitate to contact us and we will gladly dole out suggestions!
Have fun planning!
-kristin ♥