Outdoor weddings in Michigan can be a one-of-a-kind wedding experience. Beach wedding ceremonies, wedding pictures along Lake Michigan, and outdoor wedding receptions are just a few of the reasons. Here are our tips on how to get the most out of planning an outdoor wedding in Michigan!
Choose a Beautiful Outdoor Wedding Location With An Unforgettable View
Michigan's vast natural beauty is one of the biggest reasons couples choose to plan an outdoor wedding in this great state. When selecting the right location for outdoor weddings in Michigan, be sure to choose an area that makes that natural beauty a part of your wedding day. We love to talk about why St. Joseph Michigan is great for outdoor wedding receptions, and the fact that there are 5 public beaches within a mile is a big reason. There is also one of Michigan's excellent outdoor wedding venues perched right on the bluff overlooking Lake Michigan.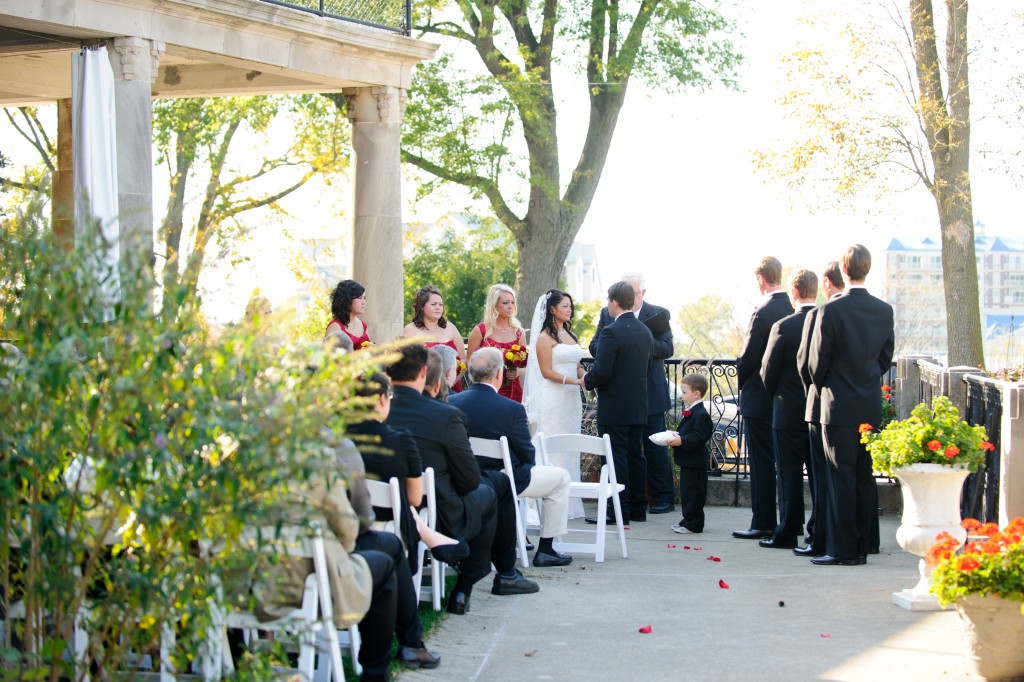 Make Sure Your Outdoor Wedding Venue Has Protection Against Bad Weather
We like to say in Michigan in the summer "If you don't like the rain, just wait 10 minutes". For some reason, morning and mid-day rains tend to give way to sunny skies by afternoon. We are not immune to bad weather on wedding days. The key is to have a bad-weather backup plan in place. At The Veranda @ The Whitcomb, one of St Joseph's outdoor wedding venues, we have strong limestone columns, high roof overhead, and outdoor curtains that can be drawn in inclement weather, so the party isn't interrupted by a like Mother Nature. We also provide our wedding venue as a backup option if a beach wedding ceremony or other outdoor wedding ceremony are weather interrupted.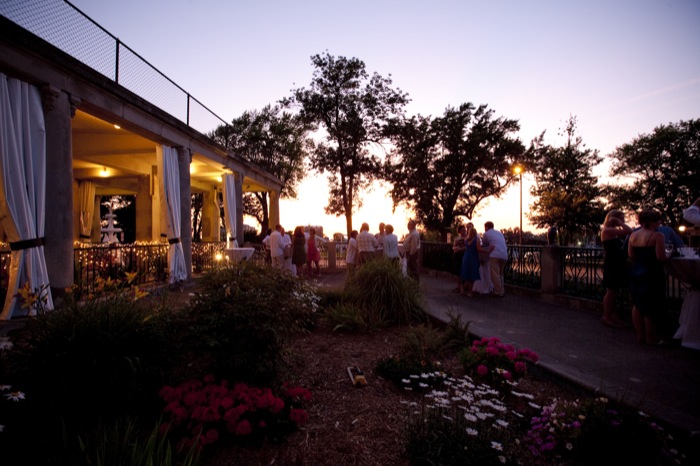 Choose A Wedding Photographer Who Will Preserve The Memories
I cannot stress this point enough. The images captured on your wedding day will live forever. Years later, when the memories of many of the details start to fade, the photographs bring everything back. Capturing the most indelible parts of your new union is critical, and it's important to choose a wedding photographer that is good at what they do. Outdoor weddings in Michigan are a photographer's best friend, with all of the natural sunlight. The Veranda @ The Whitcomb is open to the natural light, and that makes for some amazing outdoor wedding reception photos.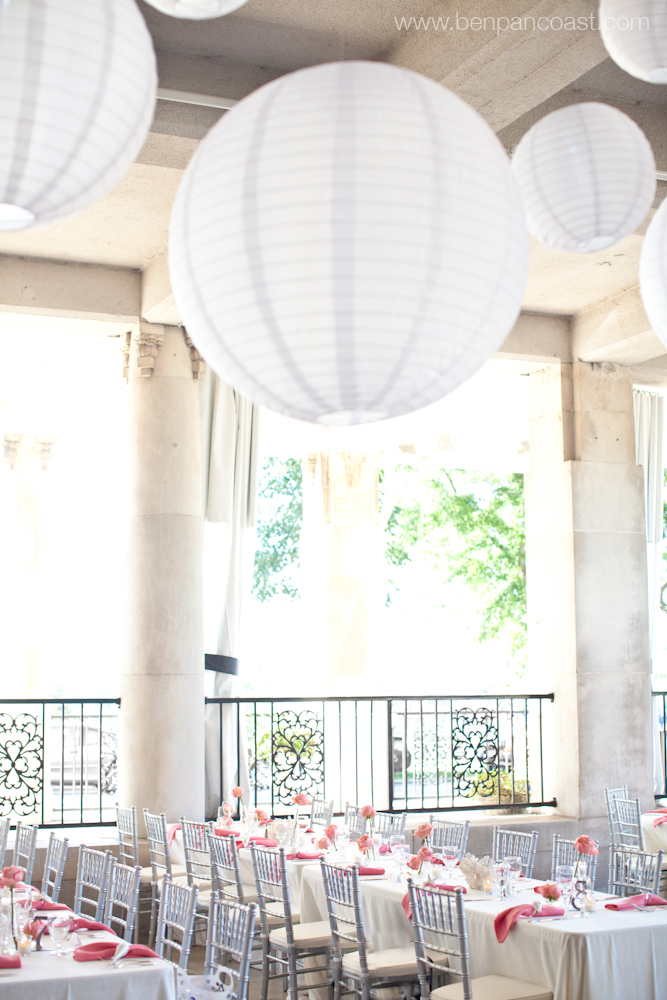 Dress For Success
One of the great things about outdoor weddings in Michigan is that the warmth encourages a fresh, casual choice in attire. Many couples are choosing vintage themes for their outdoor weddings, with linens, cottons and natural fabrics. Michigan outdoor wedding attire often includes sandals, pastel colors, and rustic accents. Here's a good example, from Ben Pancoast Photography: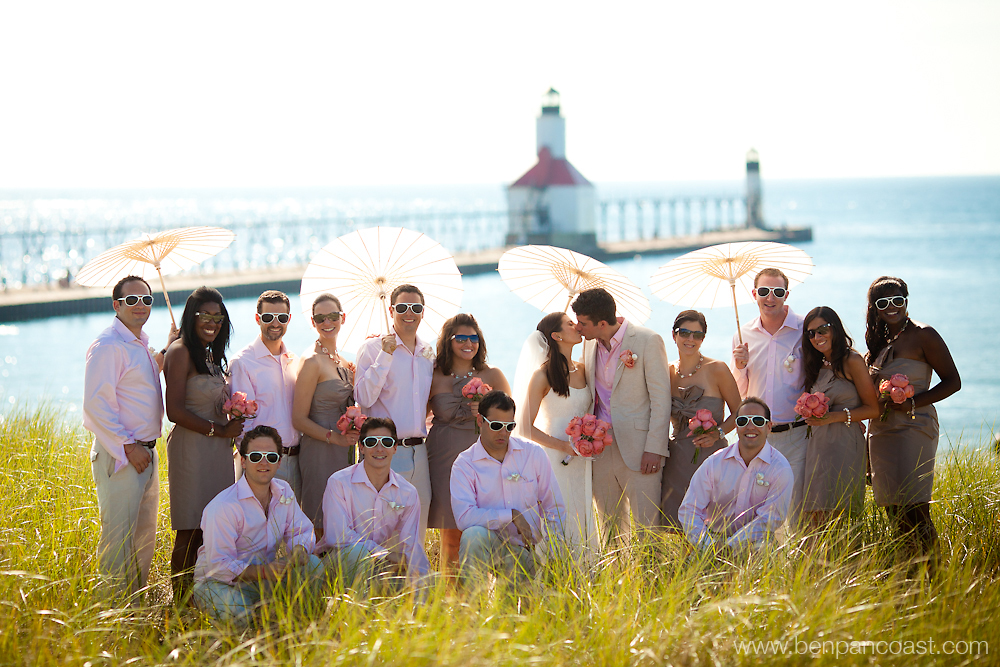 When you come to Southwest Michigan or St. Joseph for your outdoor wedding in Michigan, hopefully these tips will help you on the way. Feel free to call or email us anytime, for help choosing outdoor wedding venues, beach ceremony planning, or any other outdoor wedding reception questions you can think of!