Michigan Wedding Venues: Create Your Michigan Style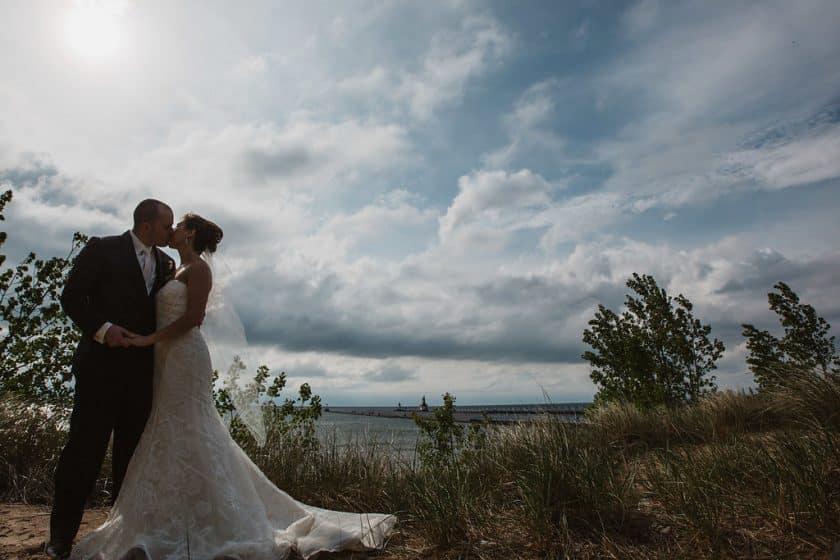 Oh Michigan, how we love you. The lakes, the farms, the small towns and active cities. Michigan Sports, art, and food. The wineries, the breweries, and the countless festivals that fill our weekends with fun. Michigan has it all – including some stellar Michigan wedding venues. And now you're getting married – so let's get creative and plan your "Pure Michigan" wedding!
(Featured Image Photo: Brian Wolfey Photography)
Step 1: Finding Your Michigan Wedding Venue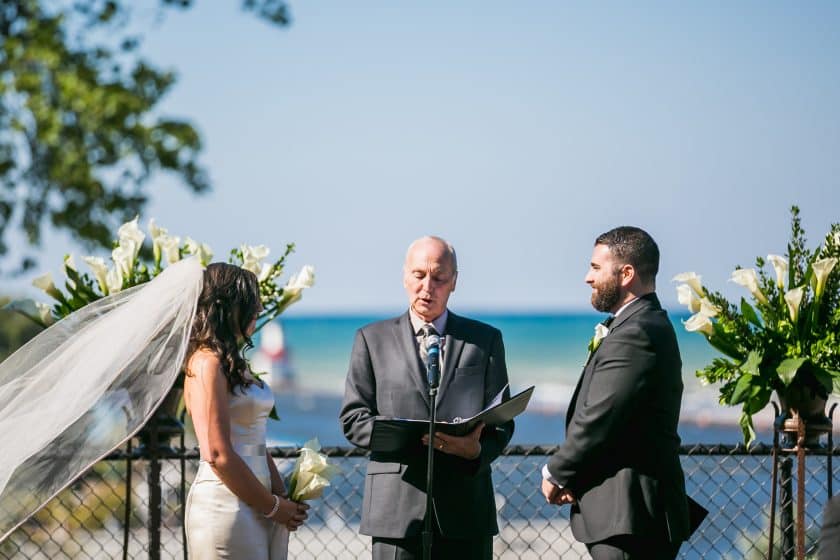 (Photo Credit: Kristy Berends Photography)
Michigan wedding venues come in all styles, all locations, and all sizes. Finding the one that's right for you will require some dedicated time and effort. First things first, sit down together as a couple and determine what is most important to you on your wedding day. Make a running list of "must haves" – factors like venue capacity, pricing, geographic location, etc. Then start your "nice to have" list – things that would be great but don't make or break your decision. As you begin to research Michigan wedding venues, add to your lists. You'll start to define a clearer picture of your wedding and it will make planning so much easier.
If you truly want to incorporate "Pure Michigan" features, look for Michigan wedding venues that showcase the Great Lakes or venues that highlight the benefits of small town living (and in case you need inspiration for why small town weddings are great – you can read about that here!). Choosing a venue that highlights some of our state's great features is the perfect start.
Step 2: Choosing The Right Season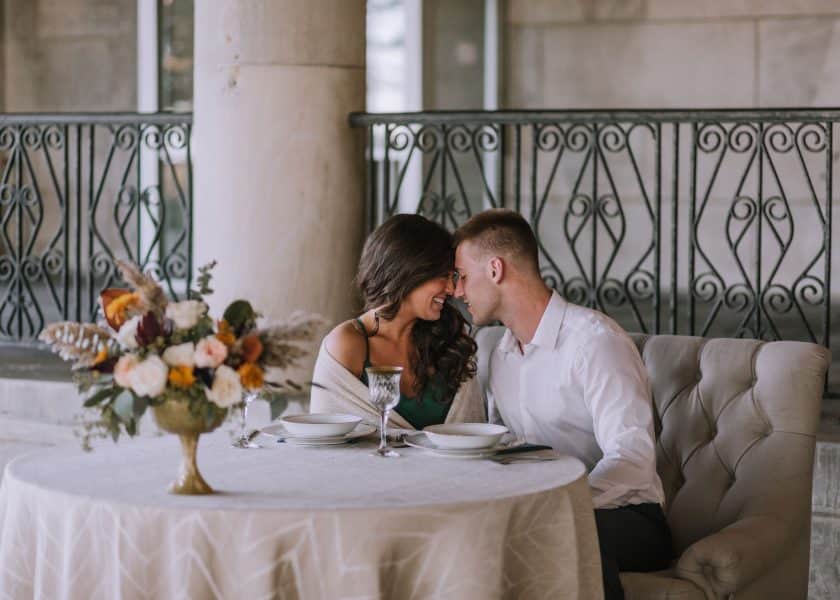 (Photo Credit: Camille Lydia Photography)
Really, you can't go wrong with any season in Michigan – but what season is right for you? Start by thinking about the things that leave you feeling happy about certain times of the year. Do you love the fresh greenery and the color spring brings? Or how about beach trips and kayaking? Do you love cozy fall colors and apple cider donuts? And yes, there are people who love Michigan winters – so do you like softly falling snow and fur lined hats? There really are benefits to every time of year here.
Some other considerations for choosing the season of your Michigan wedding might be things like availability (if you love winter you'll have to find a Michigan wedding venue open regardless of snow), or cost (having a March wedding might save you some money over a summer wedding), or even guest availability (will school schedules or holidays factor into guest attendance). But once you've settled on the season (roughly) you can begin to get those creative juices flowing.
Step 3: Finding Your "Pure Michigan" Wedding Style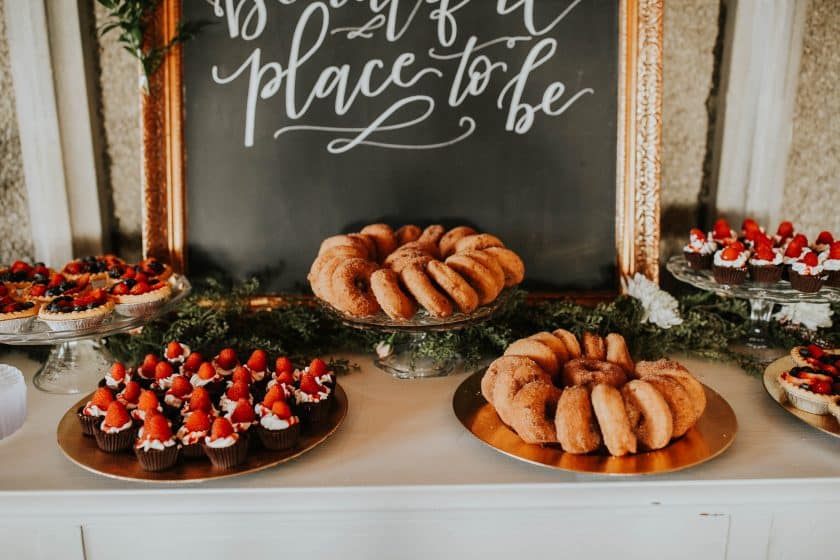 (Photo Credit: Tina Rae Photography)
I think the idea of a wedding theme can give off a bad vibe – couples often think creating a wedding theme is cheesy or over the top. It doesn't have to be. You can find a wedding theme and add small touches to carry through the wedding without it looking forced or hokey. A "Pure Michigan" theme is one that can easily be done in moderation. Serving Michigan wine or beer, incorporating farm to table dishes in your menu, or having hot donuts for dessert is a nice nod to our Michigan love. Even decor can be fine tuned to subtly reflect "Pure Michigan" style. For some great inspiration on how to work this into your wedding, check out our Pinterest board!
Step 4: Step Up Your Guest Experience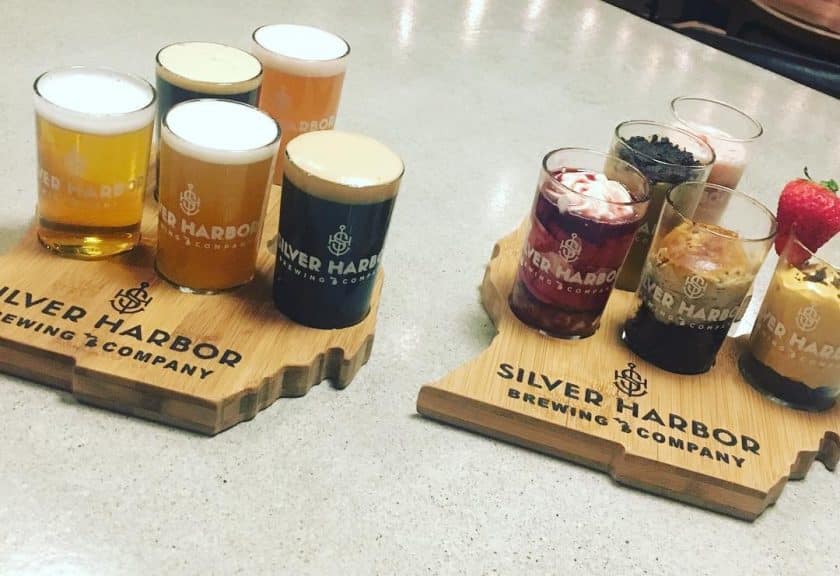 (Photo: Silver Harbor Brewing Company)
Michigan weddings have a lot to offer your guests aside from just a great wedding. This is something important to consider when choosing your Michigan wedding venue. Think about all the town and the venue have to offer to immerse your guests in a wedding unlike every other one they've attended. Consider activities guests can enjoy outside of the wedding day like golf, wine tours, or u-pick farms. Make sure your guests want to hang around for a bit and spend some quality time together. Along these lines, consider lodging. You'll want to find options for your guests – give them choices. They might like traditional hotels, boutique style inns, or rental homes. Find the options, communicate them well with guests, and let them decide what will work for their stay.
On the day of your wedding, there are also many small things you can do to let your guests know they are appreciated and to show off some local love. Maybe a wine tasting table at the reception to taste local wine or a fresh baked pie for dessert. Even just letting guests sit outside and enjoy s'mores by a campfire is an unusual way for them to enjoy your day.
Ready for Your Michigan Wedding?
Of course, we happen to be slightly biased in our love of Michigan wedding venues but we think taking the time to create a Michigan wedding that fits you is the perfect start to your new beginning.
Want to come see what this Michigan wedding venue is all about? Click here and we'd love to set up a visit!
Summary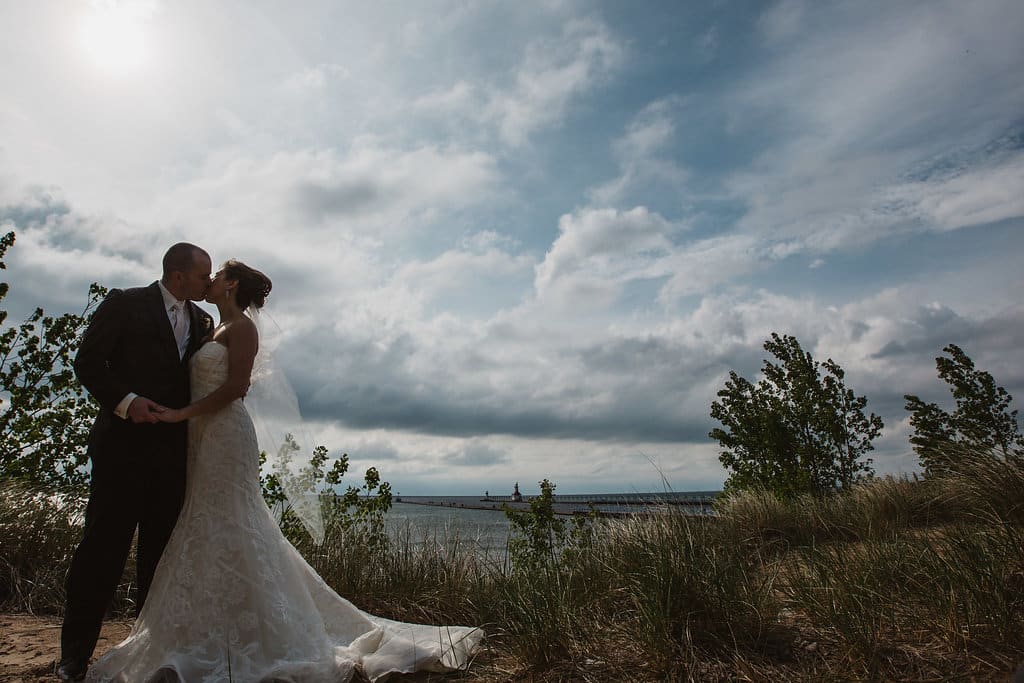 Article Name
Michigan Wedding Venues: Create Your "Pure Michigan" Style
Description
Michigan wedding venues bring a ton of options to create a wedding with a beautiful and subtle "Pure Michigan" theme. See how to incorporate MI into your wedding.
Author