Affordable destination weddings are the dream scenario for couples who want their big day to be unique and involve travel.  Did you know that this can be done in beautiful locations (like St. Joseph, Michigan) that truly aren't that far away or expensive to travel to?
Planning affordable destination weddings in Hawaii or Cancun isn't very feasible, since the distance means a lot of remote planning, and cost much more than regional destination wedding venues.  "Affordable" goes right out the window.
However, if you're located in the Midwest, you can reach one of the most popular destination wedding venues within just a couple of hours.  On top of that, the pricing of destination wedding venues in the St. Joseph area is usually much less expensive than big-city counterparts.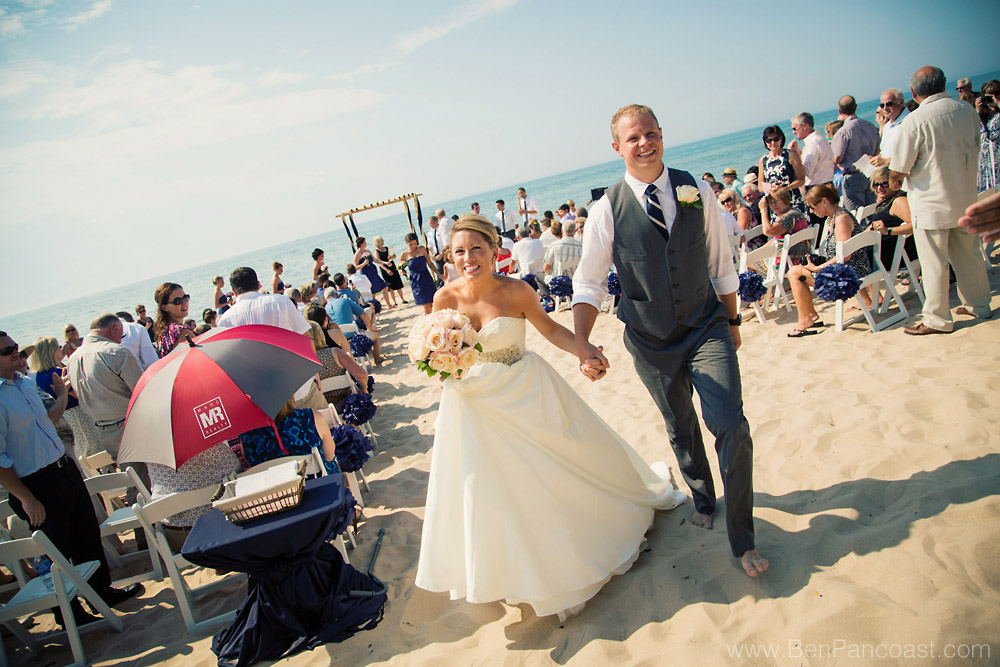 St. Joseph. Michigan has been growing as a location for affordable destination weddings over the past few years for just this very reason.  When you combine short travel times, gorgeous beaches, convenient hotels and a quaint downtown shopping district,  you can treat your guests to a weekend full of fun and memories.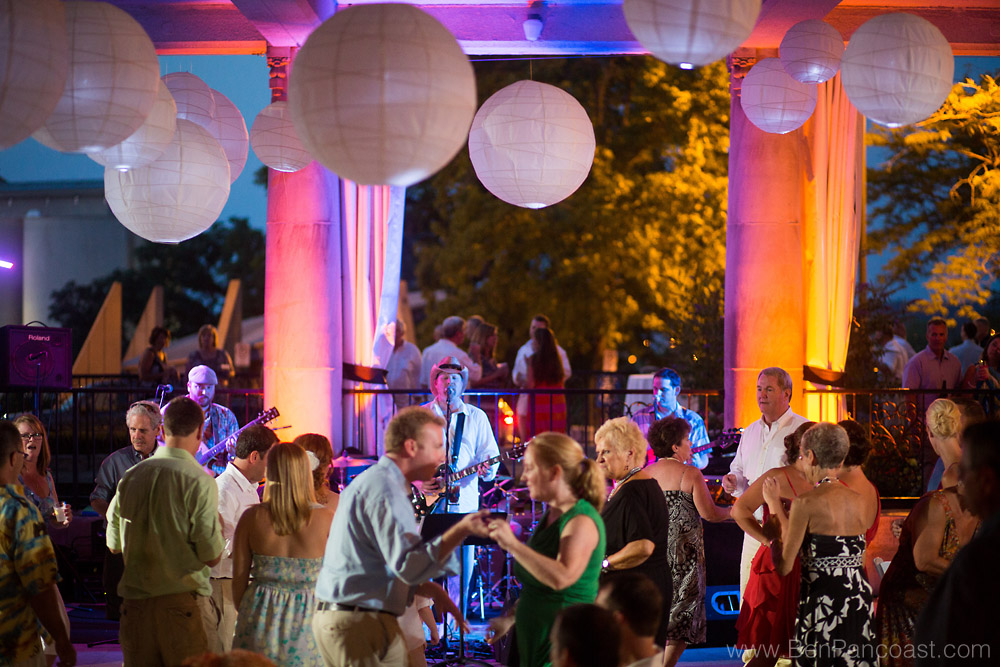 Pictured above, The Veranda @ The Whitcomb has become one of the most popular wedding venues in Michigan, being just 90 minutes from downtown Chicago and Grand Rapids.  In a few hours, you can make it from Indianapolis and Detroit.
It's an outdoor venue, yet protected from the elements by an ornate roof and majestic Mediterranean columns.   Michigan's famed sunset on the water are visible to your guests as they dance the night away in celebration of your new union.
When clients seek to plan affordable destination weddings, it's nice to save guests travel time and gas by choosing a destination wedding venue that is near to all of your most important wedding elements.  The Veranda @ The Whitcomb is located in downtown St. Joseph, within walking distance of beaches, hotels, restaurants and shopping.
If you're planning remotely, our onsite wedding coordinator Danielle Monte can assist you with all of the details.  She offers full-service wedding planning and day-of coordination, to make your day a seamless breeze.
If you'd like to learn more about planning affordable destination weddings in Michigan, please give us a call at (888)785-6377 or contact us via the web.